ILEKO CALENDAR 202
JIKU chocolate/ pentray & temporary storage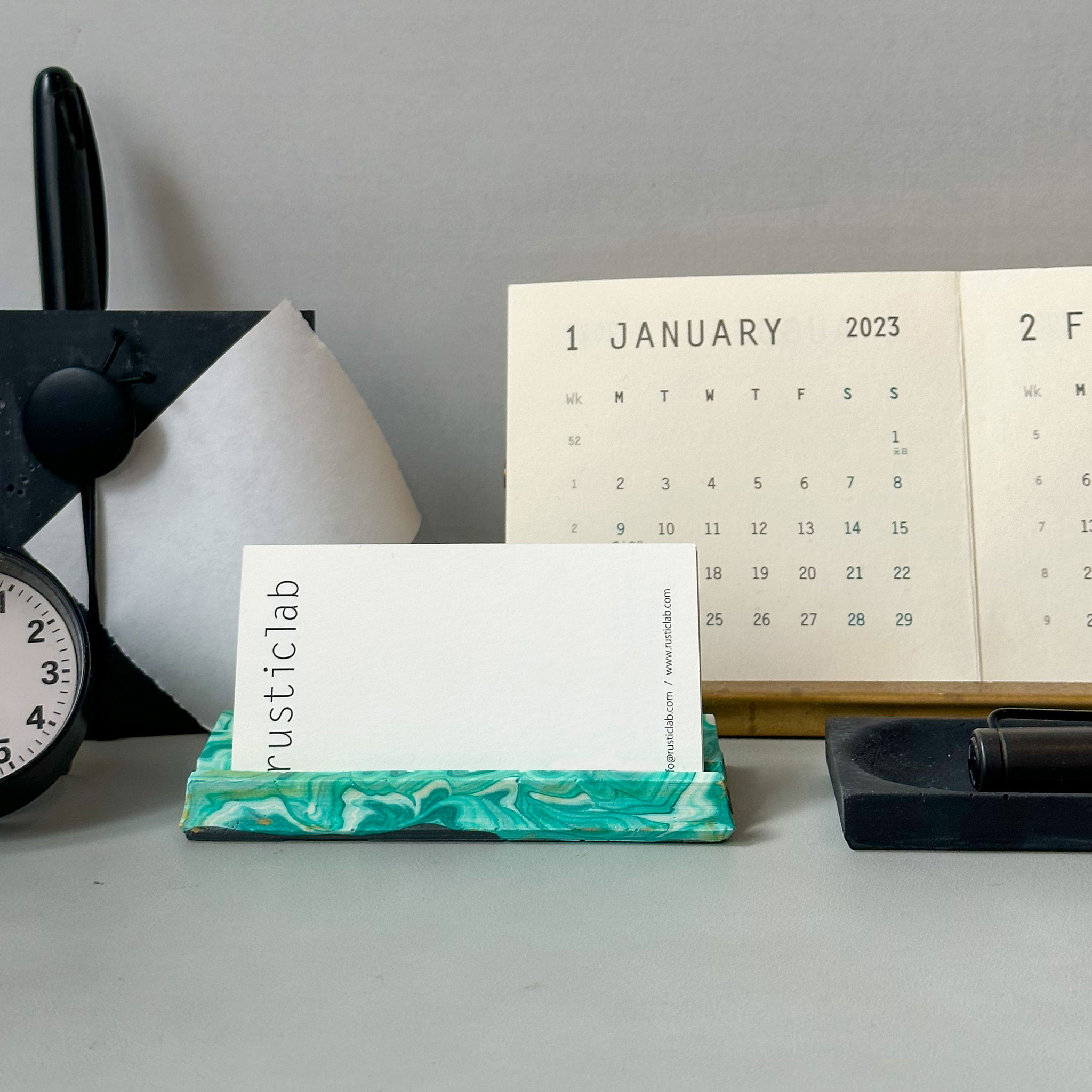 ジェスモナイト製のペントレイと
ポストカード、名刺、電卓などを立てかけるのに最適なペーパーウエイトです。

佇まいがチョコレートのようなところがあるので、JIKU Chocolateシリーズと命名しました。

環境への負荷が少ないジェスモナイトを利用し、一点一点、型に流し込んで製作しております。多少の色味の違い、素材の特性上ヒビ、気泡などが発生しますが、風合いとして捉えていただけますと幸いです。

定番色3種、黒・ストーン・コーヒーとなります。
ストーンは砂鉄をミックスした、石のような風合い。
コーヒーは地元のカフェと連携し実際のコーヒーカスを活用したサスティナブルなアイテムとなります。

そのほかマーブル、金属を混ぜたものなど変わりものをアップしていく予定です。


size 190x43x12

temporary storage
size 105x43x12

素材 ジェスモナイトAC110



These are new items from JIKU,items around the desk.

Jesmonite pen tray and The perfect paperweight for propping up postcards, business cards, calculators, and more.

We named it the JIKU Chocolate series because it has a chocolate-like appearance.

We use jesmonite, which has a low environmental impact, and pour it into a mold one by one.

There may be slight differences in color, cracks and air bubbles due to the characteristics of the material, but we hope you will take it as a texture. There are 3 standard colors, black, STONE, and COFFEE.

STONE has a stone-like texture that mixes iron sand.

COFFEE will be a sustainable item that uses actual coffee grounds in collaboration with a local cafe.

In addition, we plan to upload strange things such as marble and metal mixed.
ご購入はこちらから
Shop
Creema
/
Stores.jp